Create Unforgettable Characters
A Character Building Worksheet
Create characters that will charm your reader and build a solid story your readers will never forget,
When it comes to stories, we all know what makes the big difference: characters!
Characters can definitely make or break a story. They are a story powerhouse.
The beating heart and the power engine of everything that happens inside it.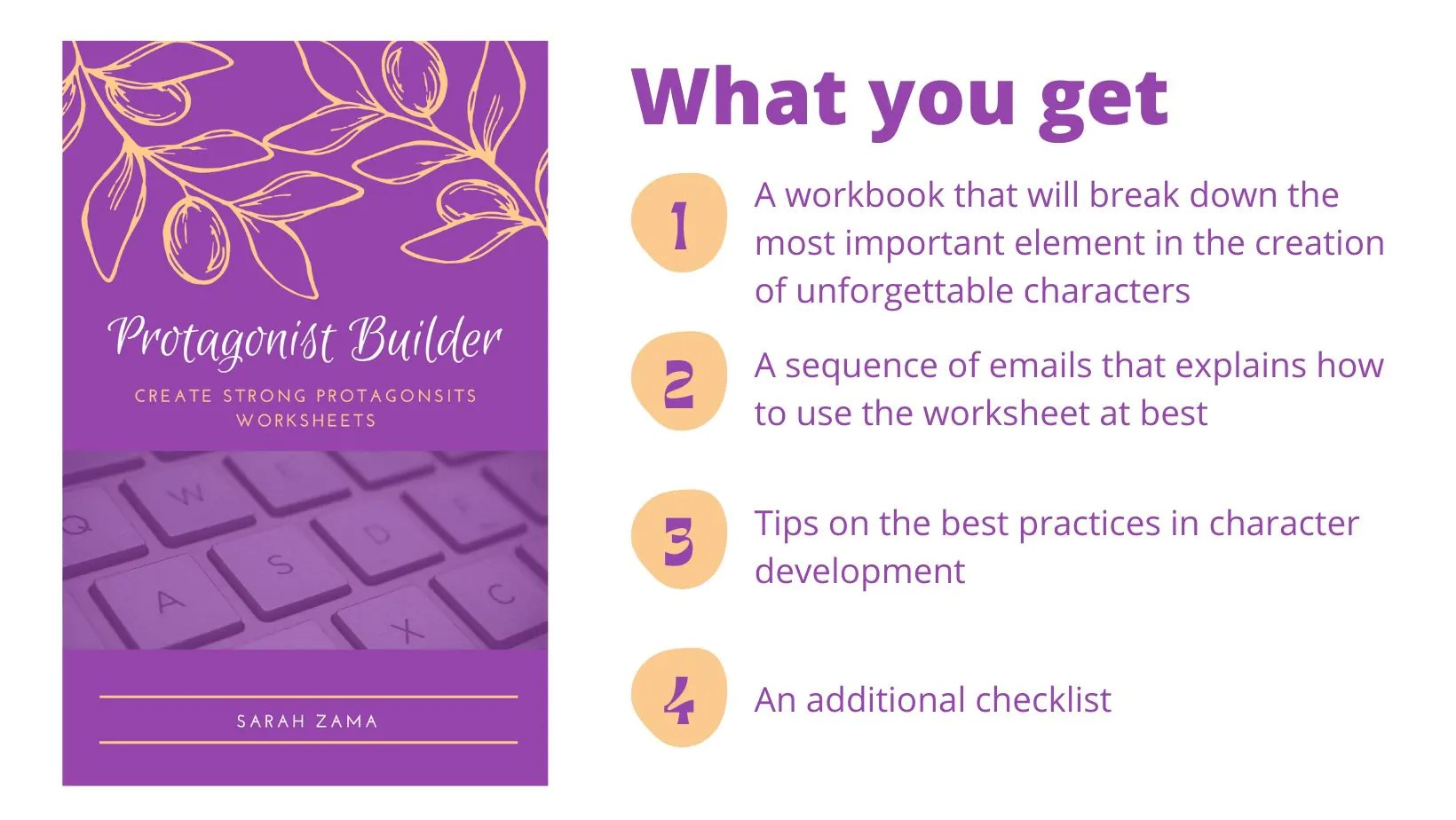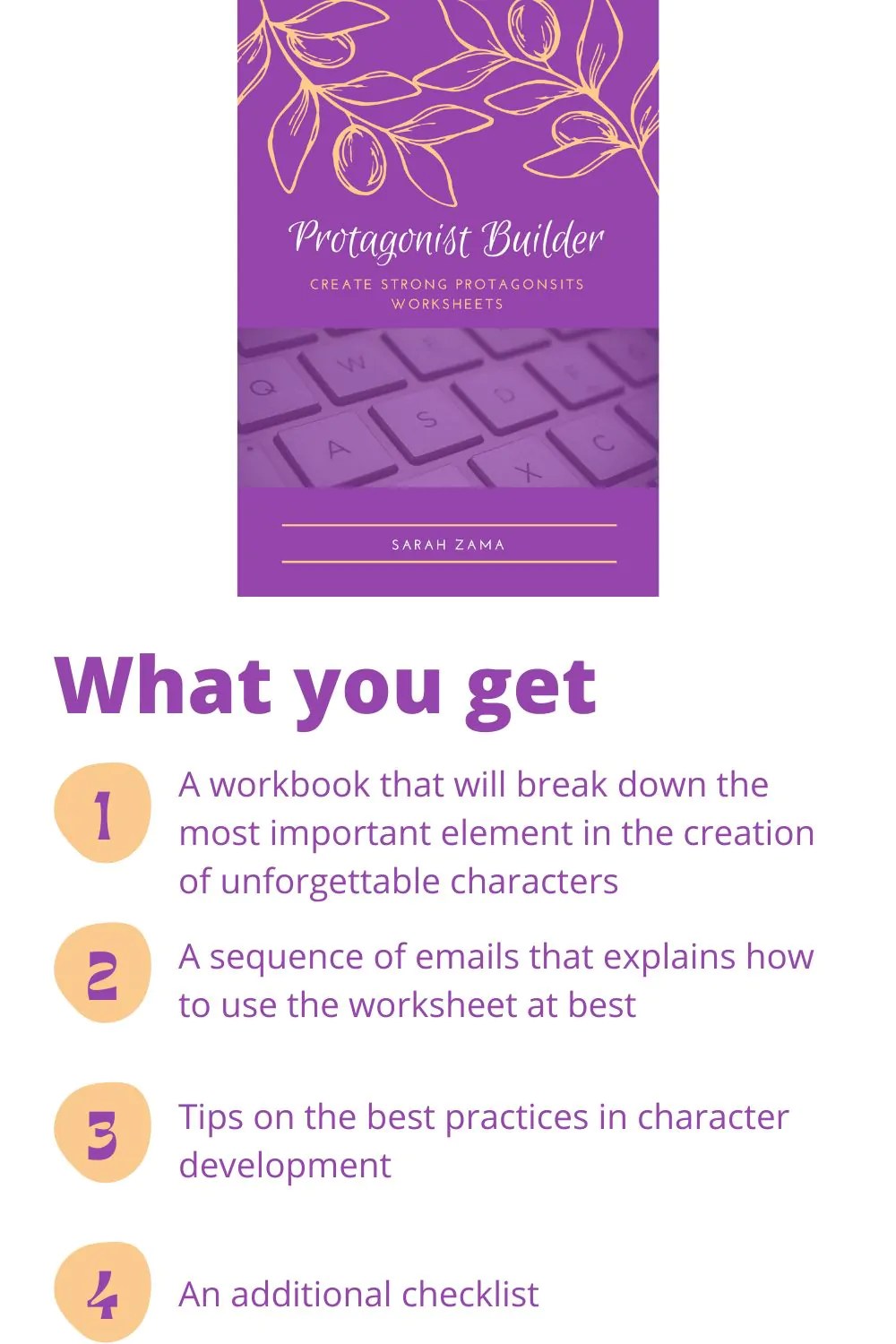 Sarah Zama is 100% compliant with the General Data Protection Regulation (GDPR). To learn more about how she collects, keeps, and processes your private information in compliance with GDPR, please view her privacy policy.